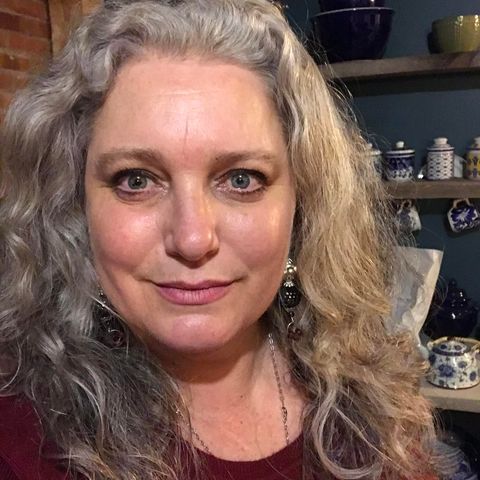 Fanny Beaudoin is known for her artistic career as well as for her spiritual journey. Her journey evolved into the decorative arts leading to the creation of her company in 1993.
Since then, she has the privilege to create decors, murals, and finishes for a variety of commercial and religous institutions as well as private residences, from Montreal to Jerusalem.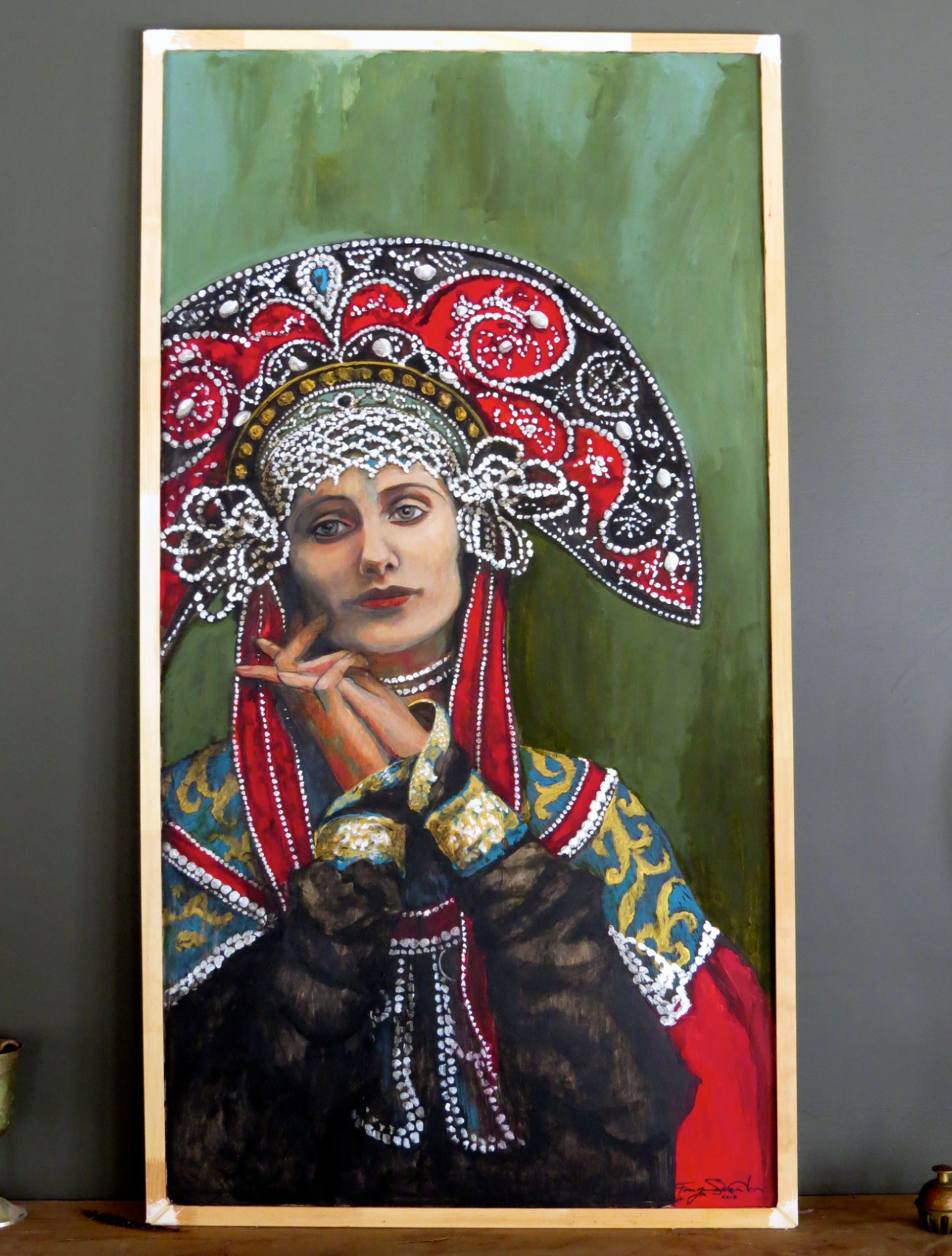 In her artistic process, she includes her spiritual understanding in the creation of a series of archetypes representing the relation between "states of being" and the vibrational consequences.

This body of work will result in the creation of an Oracle deck of cards aimed towards self-reflection, healing, and growth.
"The more we understand our dynamic with the Universe, the more we can be in our power "

Her spiritual journey led her to study and practice energy work as well as the relationship between consciousness and reality. In 1996, she learned from the teachings of Gilles Roy, a master in energetic practices. Meditation, chakra control and clearing, the vibration of symbols and colors, as well as Tarot, were some of the tools she learned and used. Since then, her journey has resulted in a non-stop thirst for spiritual and hermetic knowledge, learning alchimy, pagan rituals, the connection between the flora around us and their medicinal gifts, and so on.
After a reclused hermit period of 7 years, were she reinforced her connection with nature and Spirit, her life took a more interactive turn, leading to the creation of a YouTube chanel in 2018, offering spiritual guidance in the form of free astrological Tarot readings online. She continues her collaborations with different individuals and organisations with similar interests in healing and spiritual growth.
View Channel